Sleep peacefully in the softest, cosiest bedding made from the finest natural fabrics out there – sweet dreams!
To get exclusive access to our NEW bedding collection launch launching this July,
sign up to our waitlist by entering your email below...
*You'll be added to our mailing list and will receive monthly newsletters including new product launches, offers, advice and inspiration.
Montrose

Settle down for a cosy night with our classic Montrose bed linen collection.

Made from 100% high-quality cotton flannel, this beautiful bed linen is supremely soft and inviting to touch, making for a restful night's sleep.

Deliberately designed with simplicity in mind, both the duvet cover and pillowcase come in 3 understated shades and are finished with a discreet zipper closure.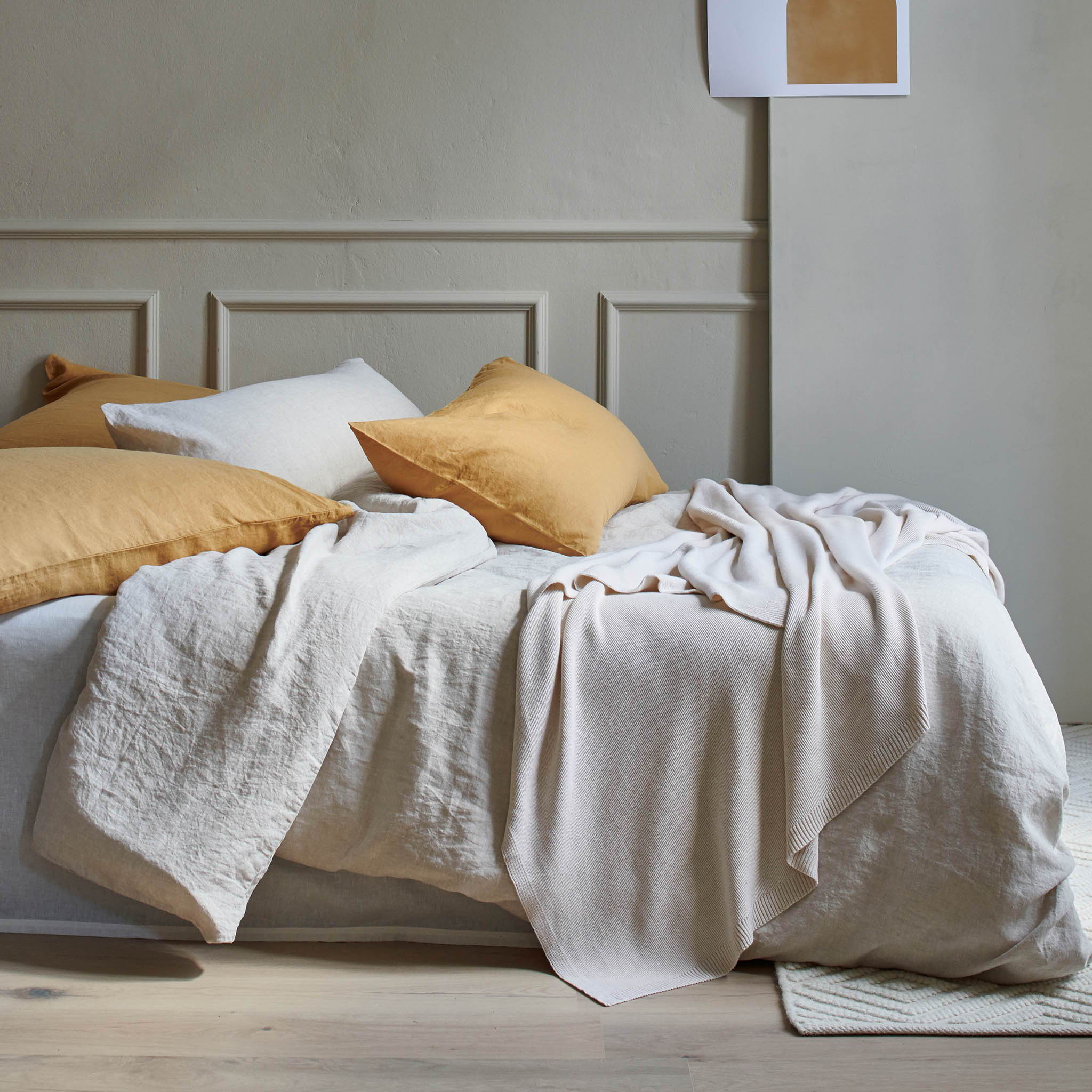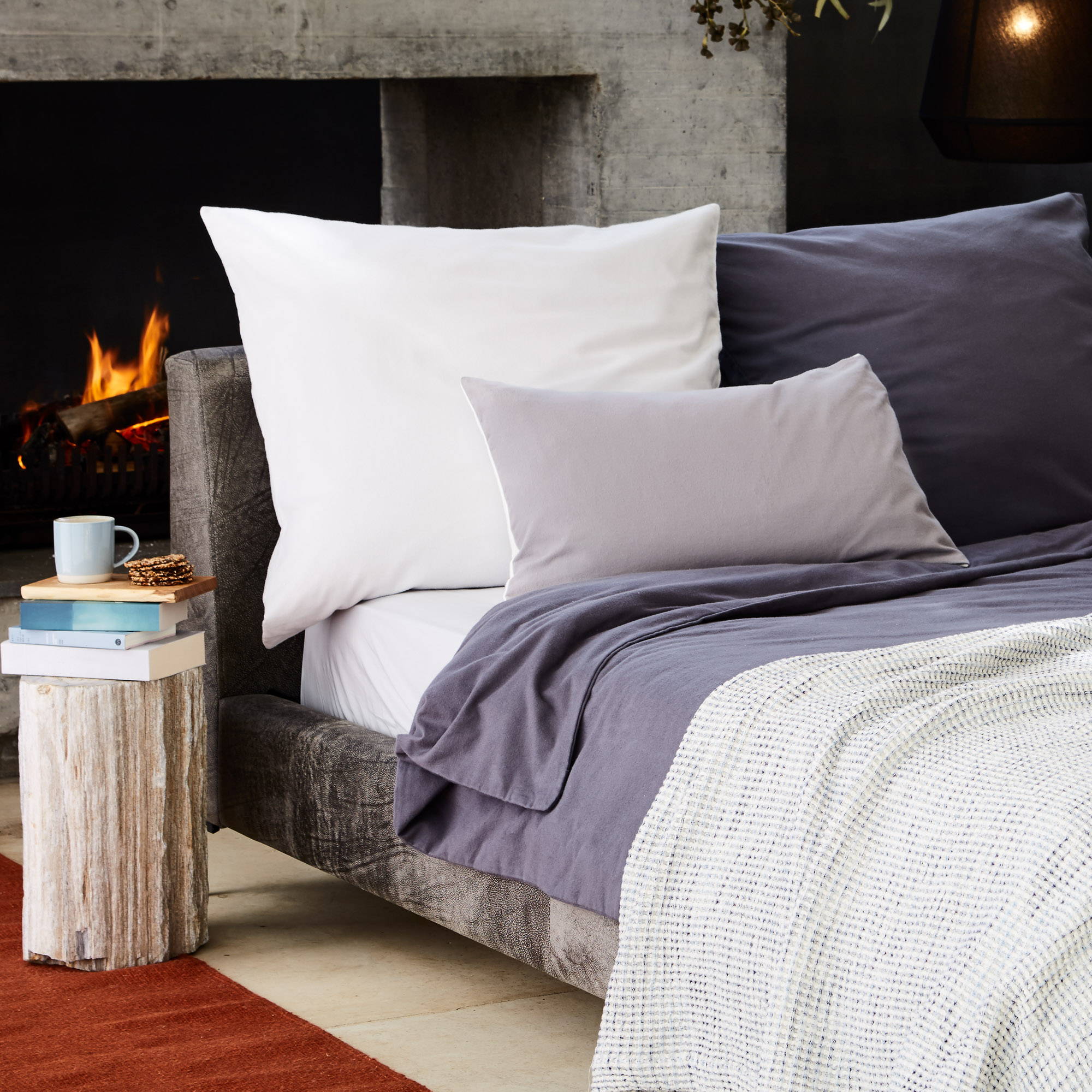 Mafalda

In a refined yet relaxed washed European linen, the Mafalda bed linen collection is the epitome of laid-back elegance.

Delightfully soft, Mafalda's stonewashed linen finish has a gently creased appearance, perfect for creating a carefree and tranquil look that doesn't need ironing. Known for its temperature-regulating properties, linen is the perfect choice for a peaceful and healthy sleep, no matter the season.

Manteigas

Woven from 100% organic cotton, Manteigas collection is a beautifully-finished bedroom staple that is designed to match any bedroom while promoting sound sleep.

Available in natural tones, reflecting the purity of the fibre, this always-in-style collection is breathable and soft, and was made with minimal impact on the environment.

The timeless design is given an elegant accent with its pretty mother-of-pearl button closures on the duvet cover.