Happy World Sleep Day, from URBANARA
A naturally good sleep...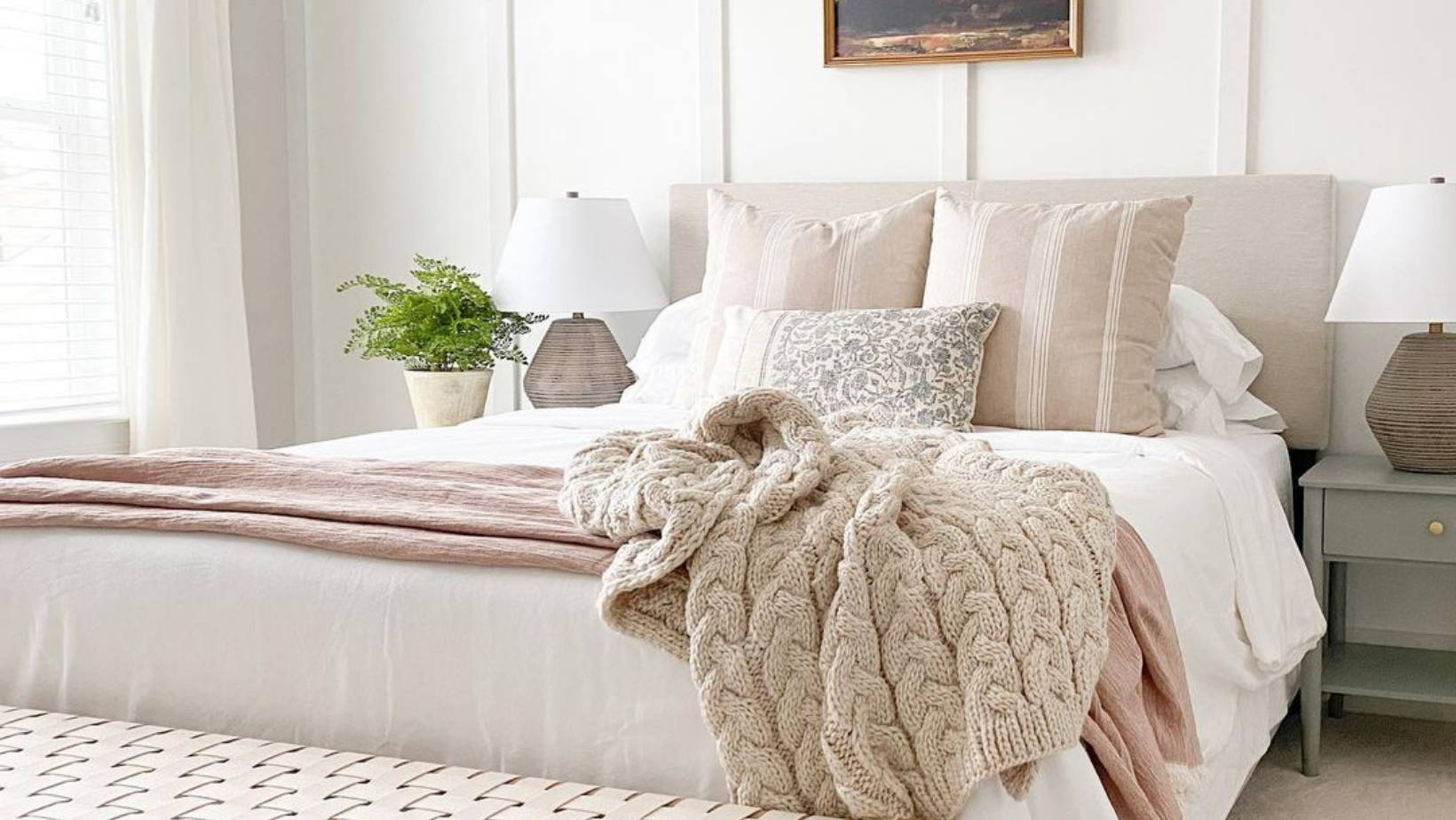 Here at URBANARA, we know there's nothing more valuable than a good night's sleep. We've all suffered through nights that never seemed to end - rolling around the bed and looking at the clock to see that no time's passed. No one likes those nights.
We believe that the key to a divine sleep is divine bedding.
We use natural and organic, sustainably sourced materials for each bedding collection we create - ensuring that you have the deepest and most refreshing sleep with minimal effect on the planet.
Let's talk you through some of the materials we use, their certifications, and what that means for your rest.
4 benefits to our linen bedding

Linen is one of the oldest materials on the planet. Throughout history, linen has been revered for just about all of its qualities and has been used to make everything - from clothes to canvases, and even books. For bedding, though, it's a perfect choice.
Linen is a highly breathable and heat-conductive fabric. Typically a summer choice, linen is light and allows air to circulate freely, drawing moisture away from your body. Don't underestimate linen bedding for the winter, though. In the cooler months, linen retains the heat from your body and keeps you cosy.
It's super sustainable...

Linen is an entirely natural fibre made from flax. Flax is brilliant - it grows quickly in just about any soil and doesn't require pesticides to help it along. Once produced, linen is made to last. Picture a mummy in a museum and how brilliant its wrappings look. That's linen. It is, should the need arise, however, also fully bio-degradable. It's truly a wonder fabric.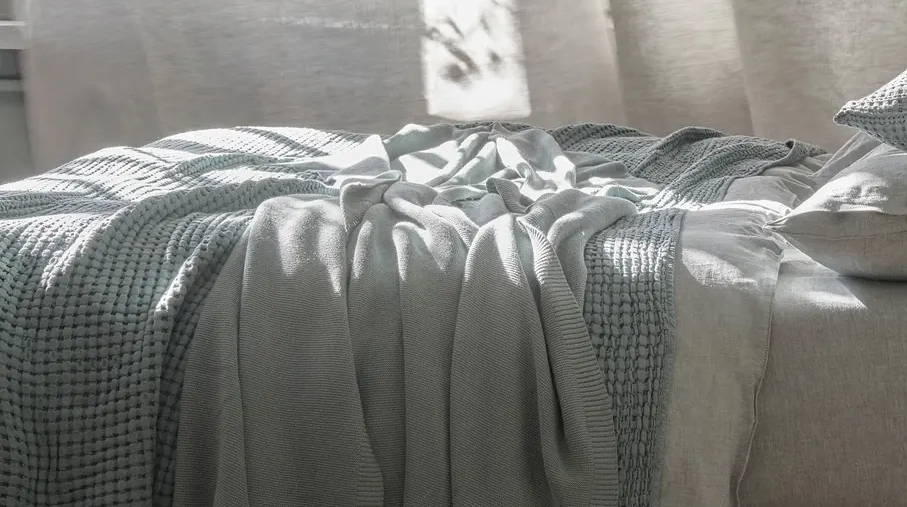 Linen's effortless creases and easy-going style have made it the firm favourite centrepiece of a stylish bedroom. Whether dyed or left in its natural, pale cream state - you cannot go wrong with the simple elegance of linen bedding. What's more? As you use the fabric, wash after wash and year after year, it gets softer and softer to the touch without losing any of its style.
All of our linen is produced by master artisans in Portugal and carries an OEKO-TEX® certification. This simply means that the processes to produce our linen bedding is entirely free from harmful chemicals and substances and pose absolutely no harm to your health. This is super important to a clear and conscious night's sleep.
---
---
4 benefits to our organic cotton bedding

Cotton is a bedroom staple. As one of the world's most used fabrics, you truly can't go wrong when you choose to buy an URBANARA cotton bedding set. We care about our cotton bedding being cosy, conscious and stylish all year round, so your bedroom - and your sleep - are always the best they can be.
GOTS, or the Global Organic Textile Standard, is the world's leading standard for textiles made from organic fibres. Certified materials must meet high environmental and socially aware criteria to qualify across the entire supply chain. We're incredibly proud of this certification and know that it will make all the difference to your sleep. Our cotton is grown without harmful chemicals and less water, making it far better for our planet.
Here at URBANARA, we know that there is quite literally no better feeling than fresh, crisp cotton bed linen. Cotton is soft - and gets softer with every use - and due to its hypoallergenic nature, there's absolutely no irritants. Available in various finishes, we can guarantee that if you've ever wondered what sleeping in a cloud would be like - our cotton bedlinen is as close to the mark as possible.
Allergies? No problem. Organic cotton, as a fibre, is naturally hypoallergenic. Easy to wash and dry, the cotton is breathable and absorbent, meaning your sleep is drastically improved if your skin or airways are irritated by artificial fabrics or dust mites. Our GOTS certified cotton bedding is sure to make sleeping a breeze.
Everyone loves the feeling of a hotel bed. You know we're right. Our cotton percale range of bedding gives you that crisp, fresh feeling from the finest hotels, every night.
On the other hand, our flannelette bedding is intensely soft and super warm, ideal for cooler months or when you just want to burrito-roll yourself in absolute comfort.
---
---
This World Sleep Day, what's most important is that you're doing everything you can to ensure your sleep is as rich as it can be. After all, we spend a third of our lives asleep - so why not do it perfectly?
Happy World Sleep Day, and sweet dreams. From URBANARA.
---
Share this article
---